If you become the owner of a virtual server, we recommend that you learn how to manage it in your personal account.
To enter your personal account and find out the set of features designed for VPS management, go to «Account» tab and select «Client panel» page.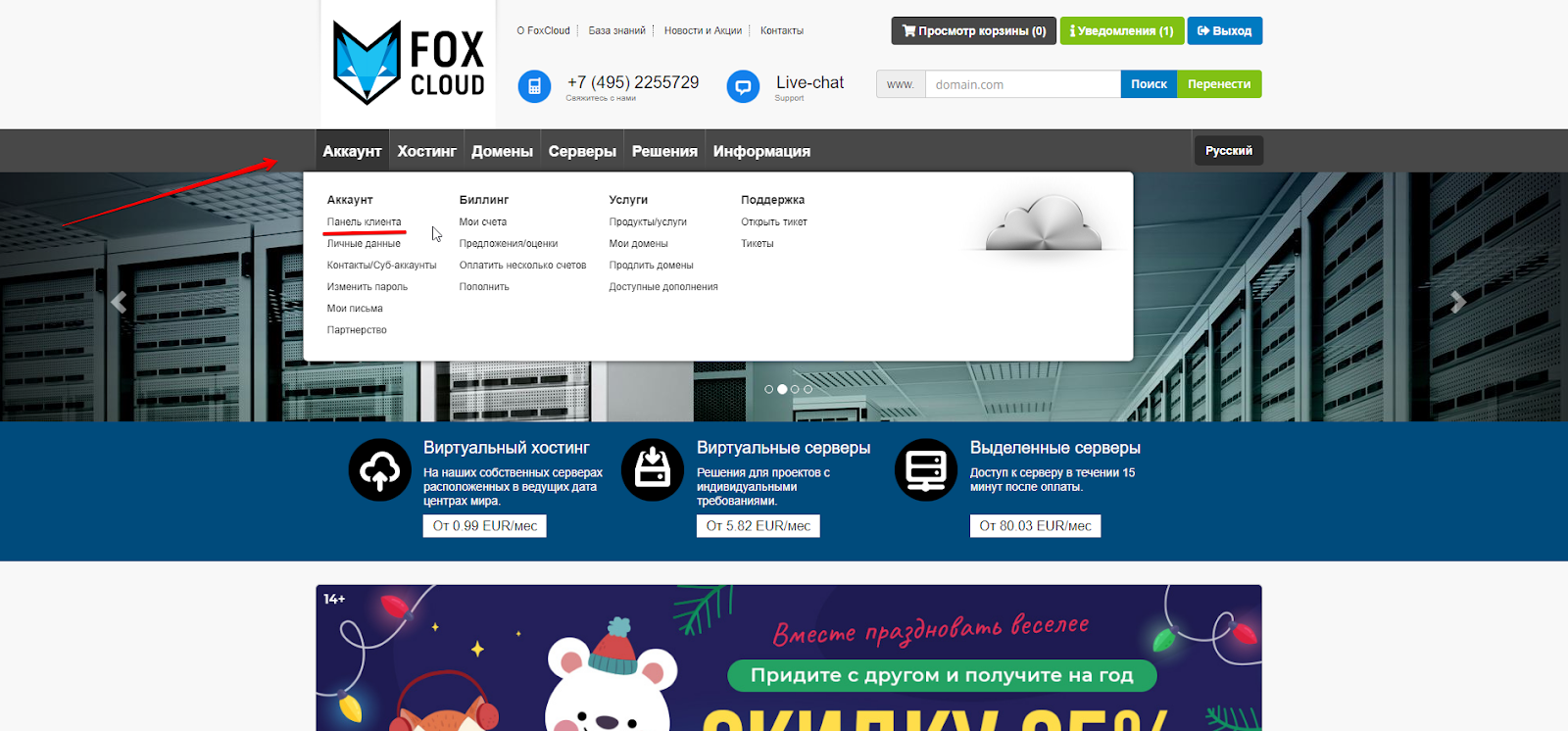 Then select «Services» menu item.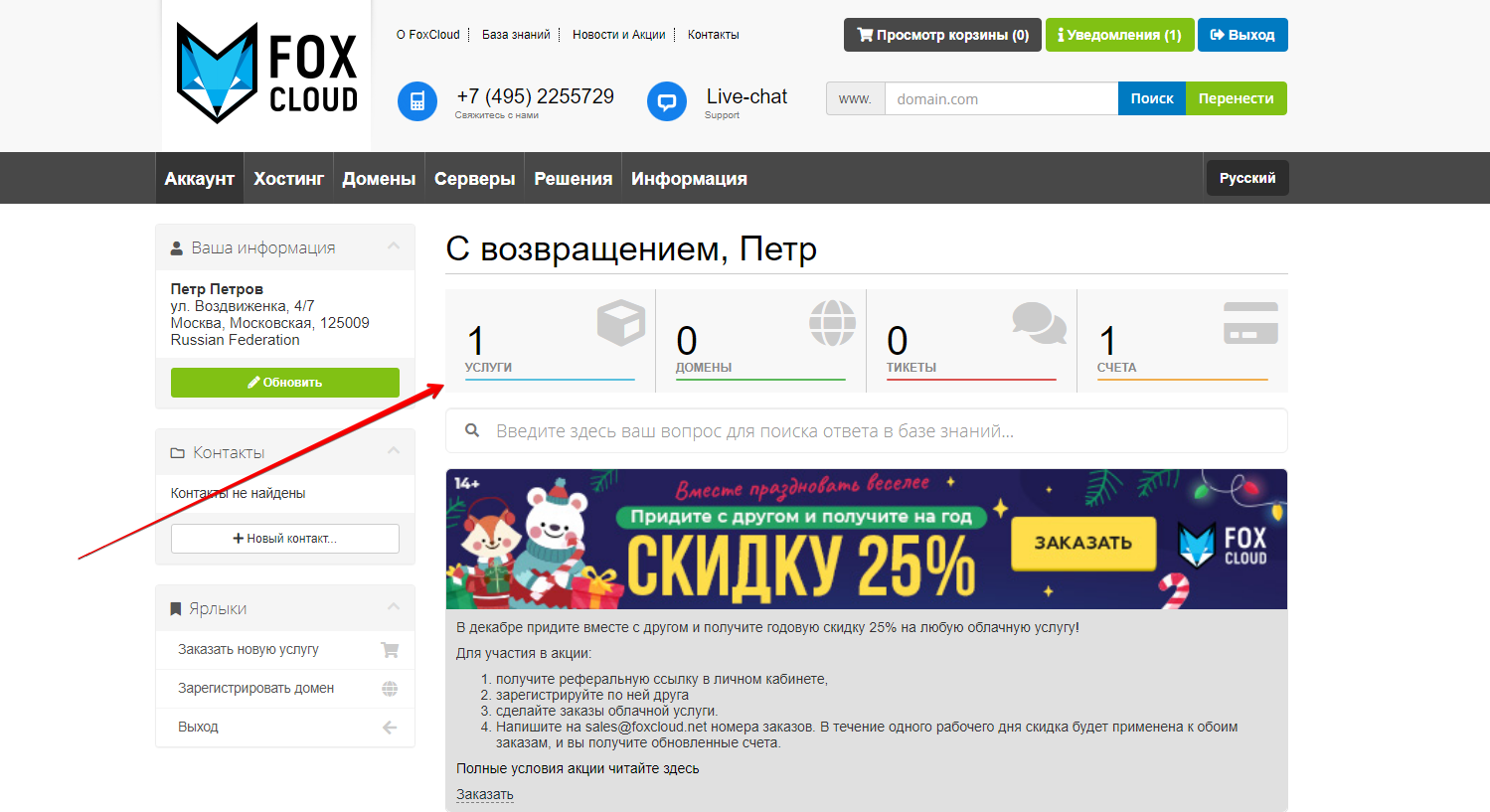 Next select your server. The «Active» status means that VPS is working correctly. If the status is «Pending», then we recommend that you check if your payment was carried out successfully.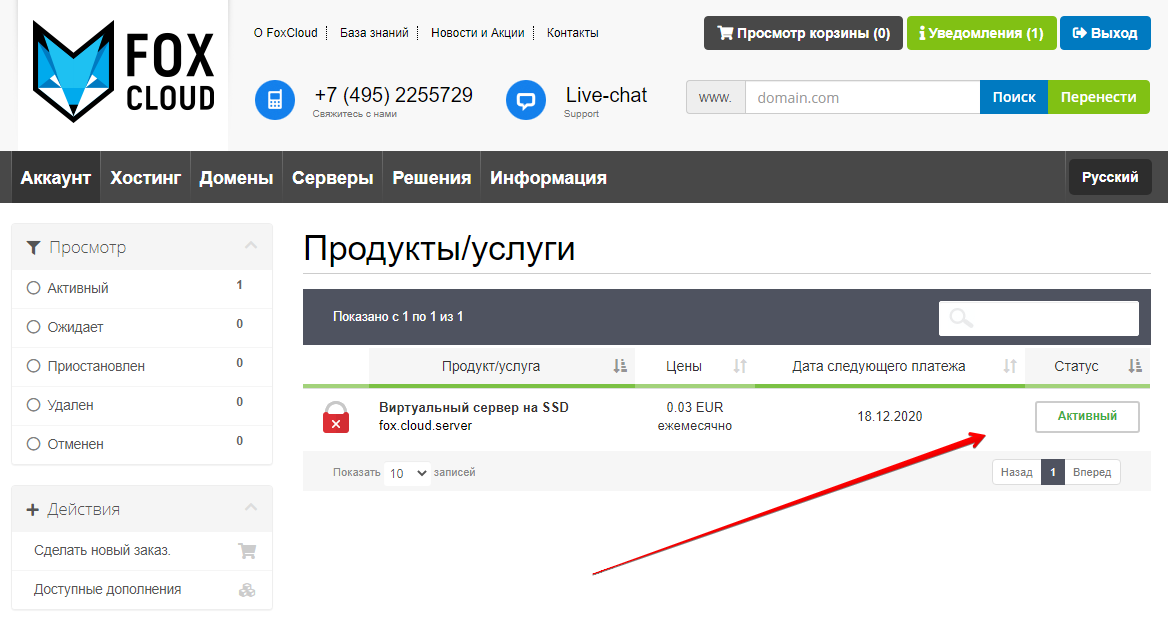 If you select the «Active» server , you will be directed to a basic information page. Here you will be able to view the price for server renewal, next payment date, etc. To regulate the VPS operation go to «Management» tab.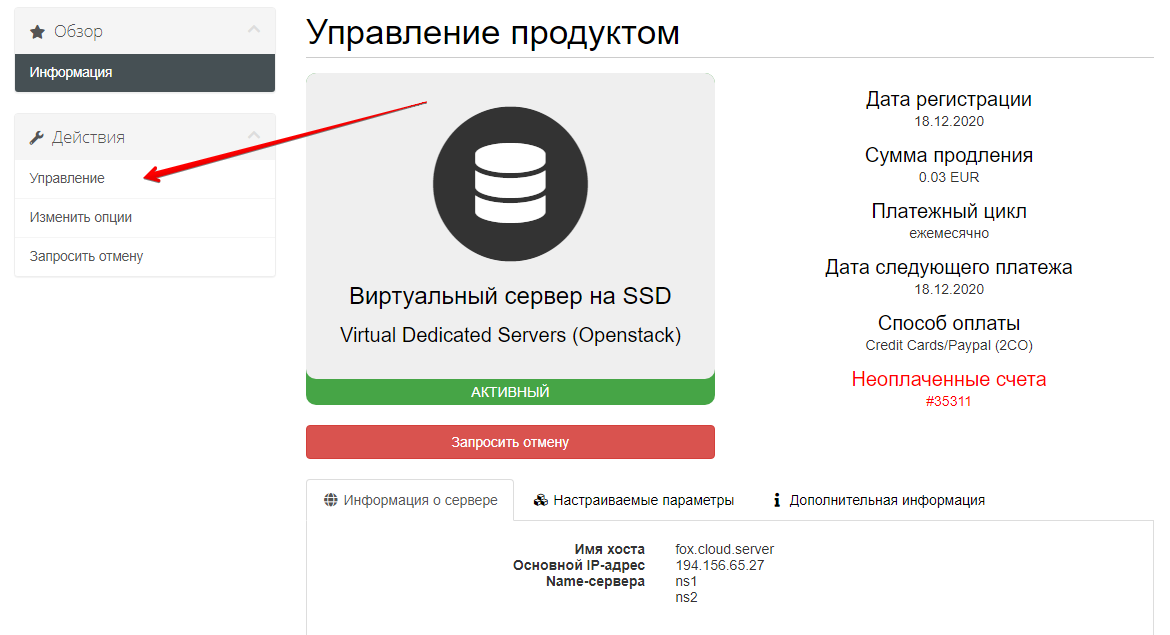 What feature set does the virtual server personal account offer:
"Start server". This feature is responsible for switching on the server. Also it is responsible for shutting it down. Initially it is not active, as VPS turns on immediately after the invoice is paid.
«Stop Server». The button is responsible for shutting down VPS.
«Soft reboot». It represents a "gentle" system reboot. It is applied when you tell the OS directly that server needs to be rebooted. It is used for software installation, upgrades.
«Hard reboot». It is used if server does not respond to "Soft reboot". It reboots VPS despite active tasks, OS freeze, etc. It is similar to the computer Reset button, which performs a forced reboot.
«Rescue». Please note that this feature is not recommended unless you are an experienced user. «Rescue» allows you to diagnose server problems and fix them. However, without proper abilities, it is better to avoid using this function. If you are not confident in your abilities, it is safer to contact the technical support team.
«Console». It can be useful if the server is not working correctly. It gives access to the server space even if there is no connection to it. It is used as one of the ways to diagnose faults.