You can easily genarate a CSR (Certificate Signing Request) in ISPmanager to issue an SSL certificate for your domain name.
First, check that "SSL certificates" option is turned on for your account. Please note that a dedicated IP address is required for your domain to install SSL certificate on it.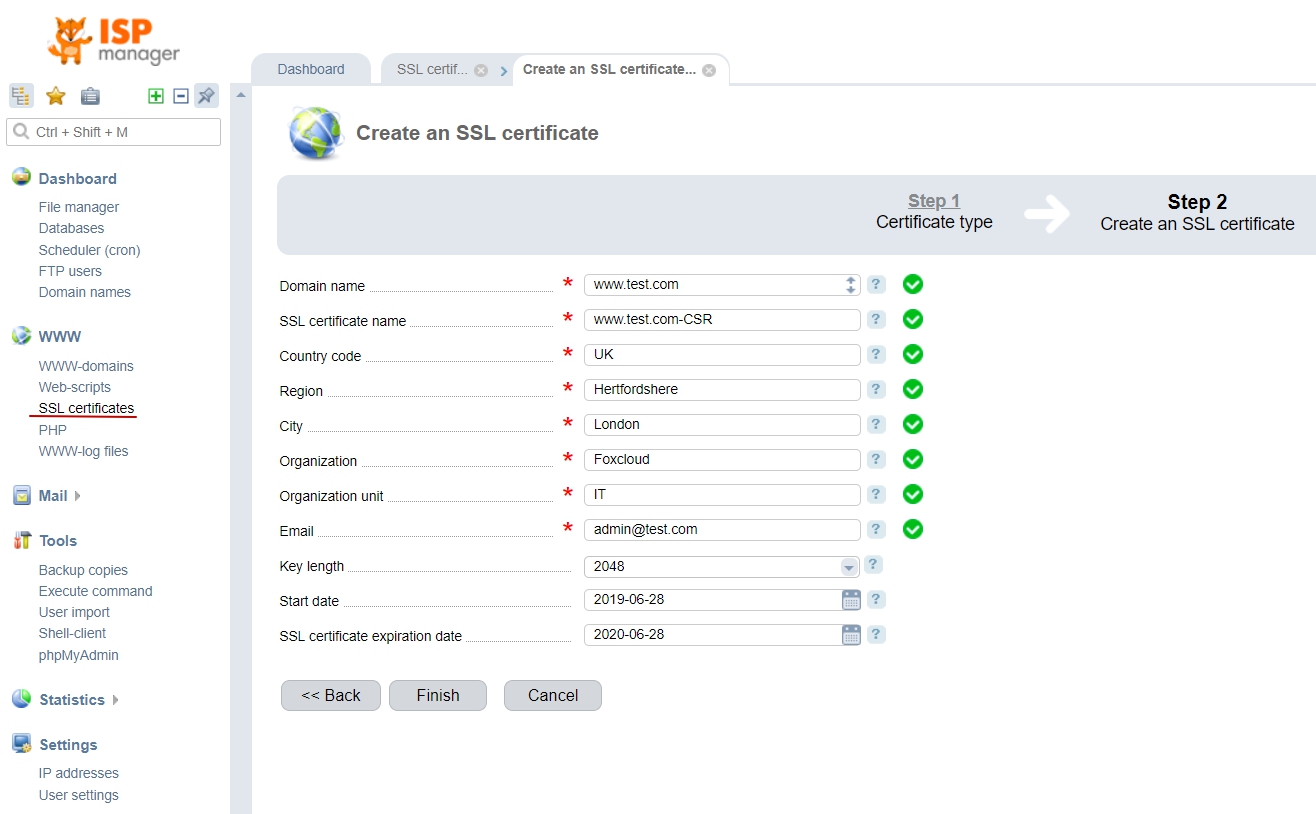 Once you checked the above please fill all necessary fields:
Certificate name - a name used to identify your certificate in control panel.
WWW Domain - fully qualified domain name, for which a certificate is going to be issued, ex. "testdomain.com".
Company - company legal name if the certificate is issued for a company.
Unit - company unit responsible for operations of the website, ex. "IT Department"
City - City name, ex. "Amsterdam"
State/Region - State/Region name, ex. "Amsterdam area"
Country - ex. "The Netherlands"
Email - an email address of administrative contact.
After you saved the "request" you can download and open it to view CSR code and Private Key. CSR generation is complete. You can use the generated CSR to issue/order the SSL certificate.