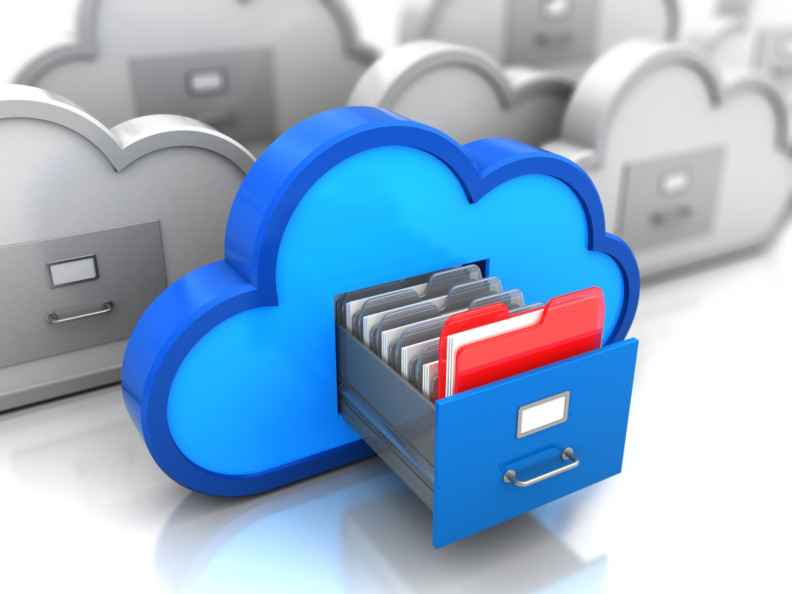 The simplest way to use a cloud storage is to upload files in order to store and share them to other users.

However, there are more advanced options for using this service. For example, to store your sites backups.
What is a website backup and why do you need it?
Any system on the Internet is a subject to malicious risks. Among them there can be malicious hacker attacks, virus attacks, hardware failures or user errors, which happen quite often. There is no absolute protection against these risks and the result of this may be partial or complete data loss. To minimize losses, if this has happened, it is strongly recommended creating backups of sites or other systems hosted on servers.

Backup means to copy fully or partially the site content (databases, site files, email, its settings) on a separate space in order to return to the saved version if necessary.
Foxcloud Virtual Hosting service includes a daily automatic backup. However, if ordering virtual and dedicated servers, for example, the backup needs to be configured separately. To do this you should rent an additional server, since you need to store backups separately from a working project, or save money by configuring backups in FoxCloud Storage.
How to configure cloud storage in ISPmanager control panel
To configure backup in ISP manager panel, in the dropdown list on the left select «Tools» item, «Backups» subitem and click «Settings» button.



Put a tick opposite «Configure my storage».





Fill in the storage settings form:
specify the «FTP» type
if necessary, specify the backup password
further, you can find data for an «FTP» connection in the client panel and in the activation letter: specify the server, port, path to backups (your container name), user and password.
You have to set the storage limits at your discretion:
total volume - the maximum total volume of backup copies. We do not recommend setting a limit here, as backups will not be created if the indicated volume is exceeded
full backups - the entire site is copied. Accordingly, each copy of this kind will take up as much disk space as the entire site
daily backups - differential copies are created. Thus, only modified data will be copied. Such copies require significantly less space.
When the specified number of copies is reached, previous versions are automatically deleted.
Based on these data, you can predict the size of backup space and, if necessary, switch to another object storage plan.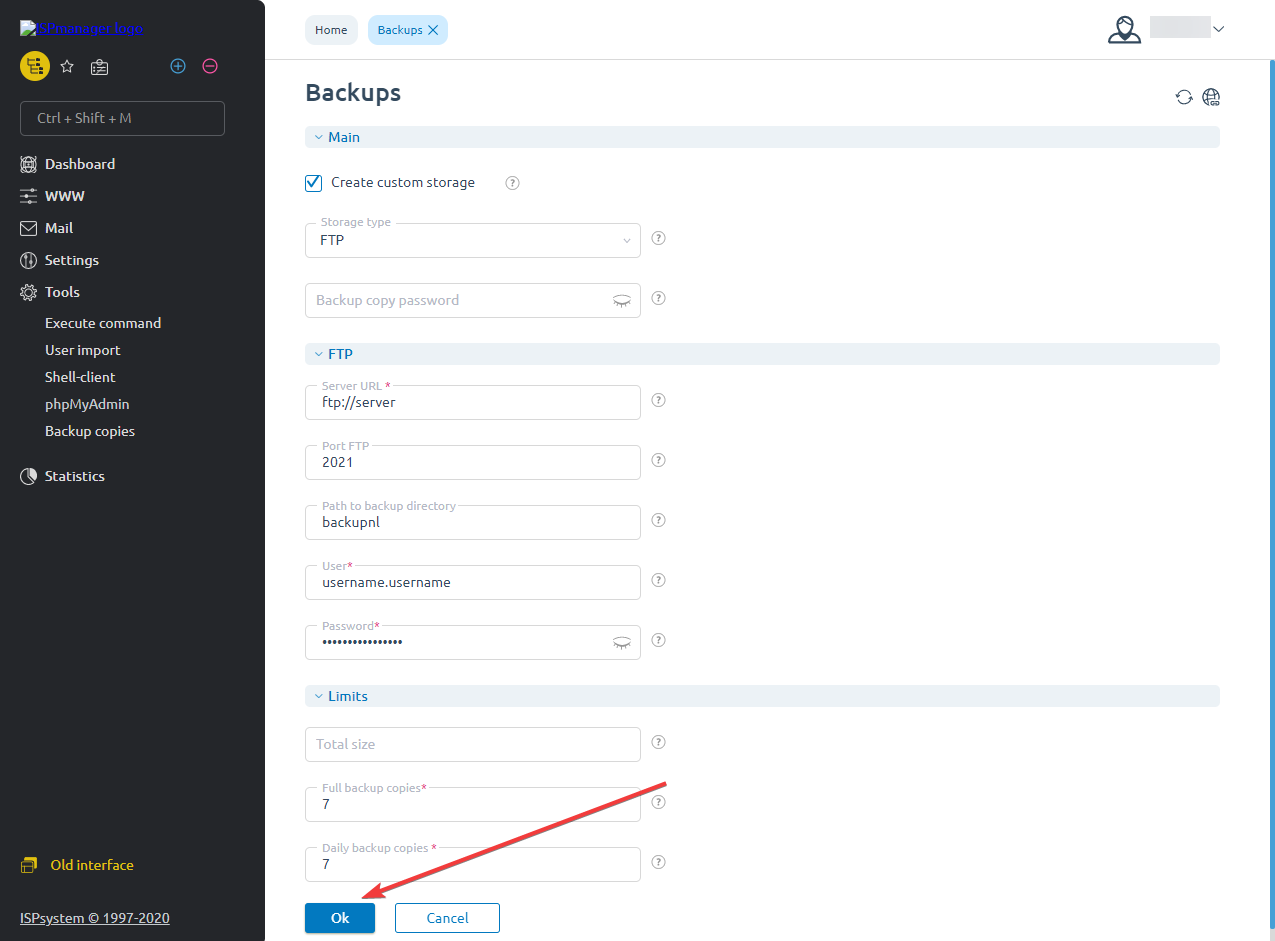 Then click OK, and the hosting backup will be configured!

There are many other useful options for using cloud storage. For some of them additional programs are required, for others the standard software is enough. We will continue to present you FoxCloud capabilities.