Virtual PBX
Virtual PBX provides all features of a basic phone system: multi-channel number, call recording, interacive voice response, call transfer, and more.
You can get a virtual PBX ready in 10 minutes.
RAM
1024 Mb
2048 Mb
4096 Mb
CPU
2000 MHz 20%
2000MHz 50%
2x2000MHz 50%
Recorded Calls (hours)
230
450
900
SIMULTANEOUS CALLS
10
20
50
* Prices are calculated according to the current exchange rate of the US dollar
Common options for all packages
Available platforms
FreePBX, Elastix, FreePBX + VtigerCRM
*PBX Users - number of employees, depends on audio codec and other configuration parameters, it can be significantly improved by optimal trunk settings.

Virtual PBX is a replacement for a traditional office phone system or even a small call-center. 
Virtual PBX provides all basic features of a phone system: multichannel number, call recording, interactive voice response, call transfer and a lot of other  features without expensive hardware.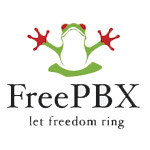 FreePBX  is an operating system with a preinstalled Asterisk, designed to easily deplox a PBX on a server or a VPS. 
FreePBX image contains Linux OS, Asterisk, DAHDI drivers, FreePBX GUI management interface.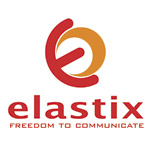 IP PBX Elastix is a platform based on opensource projects including Asterisk and FreePBX

Elastix has a web-interface including features like call-center, call recording, voice mail, IVR, voice-conferencing.


Elastix IP-PBX features:
- Call recording
- Supported protocols: SIP, IAX2, H.323, MGCP, Skinny
- Supported Audio Codecs: ADPCM, G.711 (A-Law и μ-Law), G.722, G.723.1, G.726, G.728, G.729, GSM, ILBC, Speex.
- Interactive Voice Response
- Multiple carriers/trunks
- Inbound and outbound call routing rules
- Billing, reporting, statistics
- Callback support
- a lot of other useful features